︎︎︎



VOILÀ COCO
︎︎︎
voilacoco.com
Lettrage, logotype.
Lettering logotype
Logo typographique/lettrage pour la boutique d'illustration Voilà Coco. La recherche du mouvement et de l'inspiration textile a façonné la création du lettrage. Créer à partir d'outils calligraphiques, le logo vient compléter une identité colorée et vivante.

Supports sérigraphiés par l'atelier Stangtreize.
Typographic logo for Voila Coco illustration store.
The search for movement and textile inspiration shaped the creation of the lettering. Created from calligraphic tools, the logo completes a colorful and lively identity.


Screenprinted documents by Stangtreize.
Logotype︎︎︎
Prints and stamp ︎︎︎
Research drawings ︎︎︎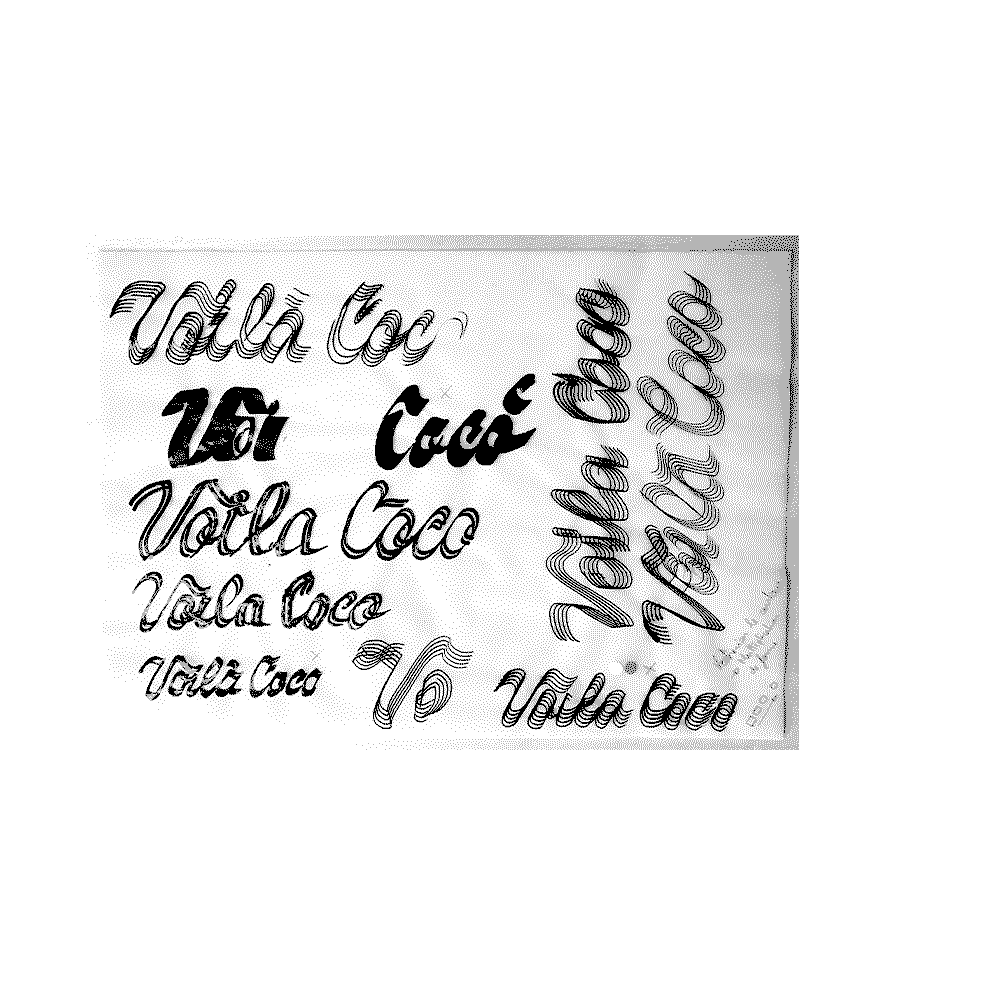 Contact ︎︎︎ info@stangtreize.com
---
©STANGTREIZE2022 Mentions Légales et Politique de Confidentialité